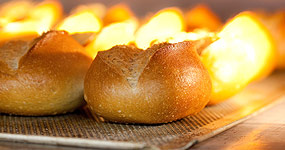 WP Bakery Technologies
Within the WP BAKERY GROUP, WP Bakery Technologies is responsible for the product areas "Ovens", "Artisan Roll Baking Systems" and "Dough Dividers and Moulding Machines".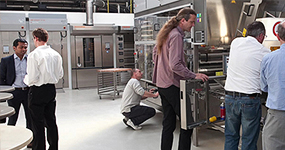 WP baking center south
Equipped with the latest WP technology, our baking center provides the perfect setting for interesting events, training courses and innovation seminars.
The fully automatic Power Roll System can mix up to 6,000 kg dough per hour with consistently high quality.

Always fresh goods, fully baked in no time and with the best quality: the ITES mini-shop system is waiting for you at the Internorga.
---
WP BAKERY TECHNOLOGIES
+49 9851 905-0
---