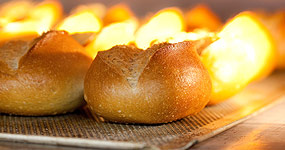 WP Bakery Technologies
Within the WP BAKERY GROUP, WP Bakery Technologies is responsible for the product areas "Ovens", "Artisan Roll Baking Systems" and "Dough Dividers and Moulding Machines".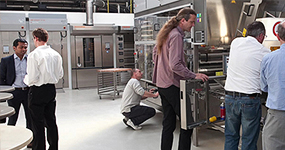 WP baking center south
Equipped with the latest WP technology, our baking center provides the perfect setting for interesting events, training courses and innovation seminars.
In our seminar at the Akademie des bayrischen Bäckerhandwerks Lochham, you will learn everything about what state-of-the-art roll baking systems can do.

Open, bright and transparent: WP Haton's remodelled building is based on an innovative concept.
---
WP BAKERY TECHNOLOGIES
+49 9851 905-0
---