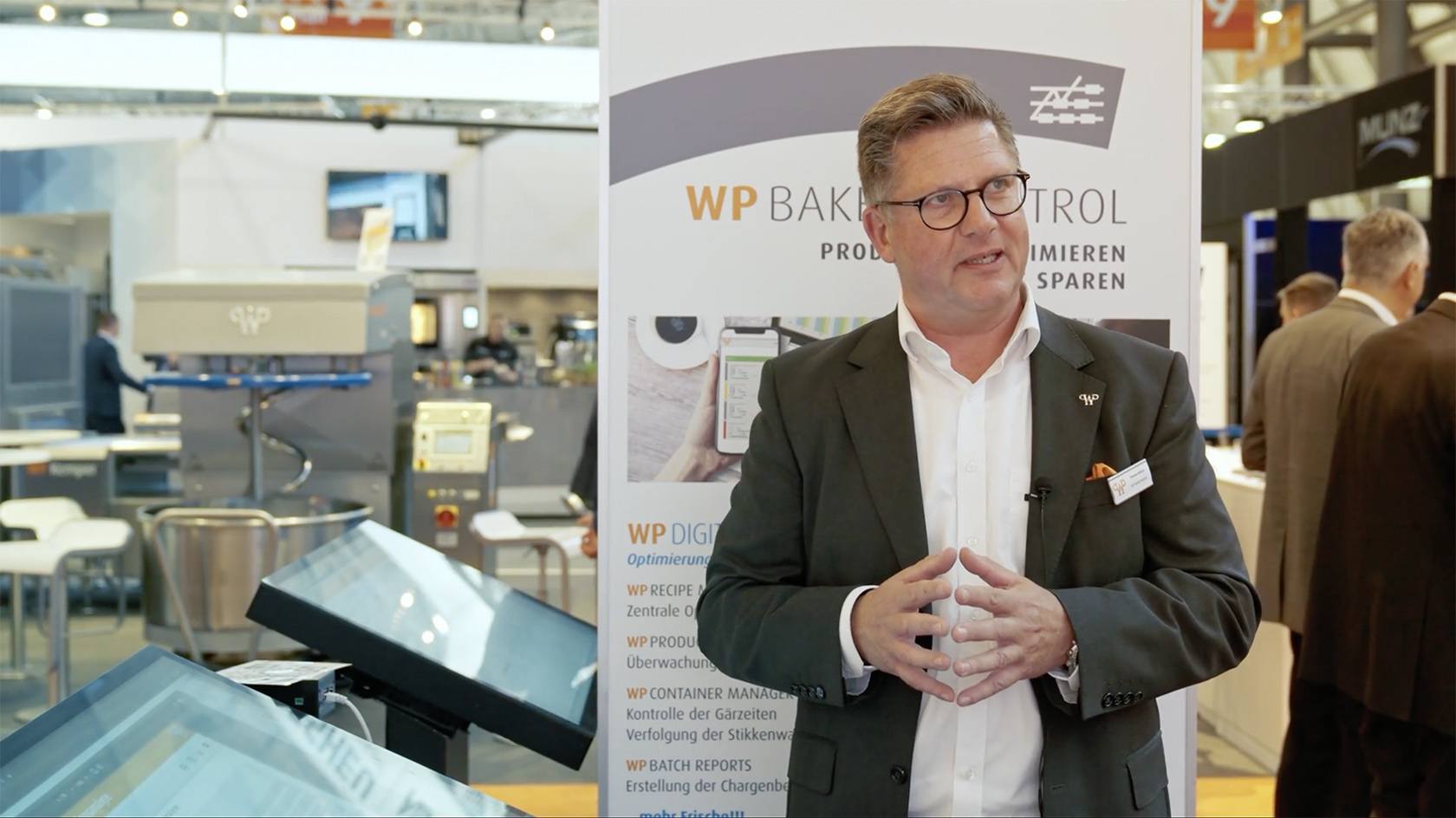 Manage production digitally
What does WP BAKERY CONTROL offer?
We make the production process transparent
There are a number of adjusting screws that can be fine-tuned in the course of production to save as much energy as possible: setting up the daily production schedule, planning the use and occupancy of machines, especially the planning of oven starts, oven occupancy and the avoidance of idle times, the choice of optimal recipes and the monitoring of ongoing production. All this should be reflected in the energy consumption statistics and batch reports at the end of the day.
What more does WP BAKERY CONTROL offer? Data are stored and analyzed, deviations are detected and reported – stationary and mobile, anywhere and anytime.
Plan, do, improve – it can be as simple as that!
PRODUCTION MANAGEMENT
... Plan production (which products when)
... Plan machine use/occupancy
... Plan oven allocation
... Optimize energy consumption
... Monitor production
... Complete and evaluate batch reports
... Initiate improvement process
Network all machines and branches
Production becomes more efficient
Energy is being saved
The quality level of the products is constant
Products are fresher
A permanent improvement process takes place
CUSTOMER BENEFITS
We enable our customers to plan their productions consistently, to have an efficient production process, to maintain a constant level of quality, to save energy and to the implementation of a permanent improvement process.
WP PRODUCTION PLANNING
Optimization of energy consumption and more efficient use of staff through optimized production planning
WP OVEN STATUS
Clear display of the current production with access to many details such as comparisons of temperatures and consumptions
WP ENERGY STATISTICS
Statistics of energy consumption by department, oven, baking recipe for a detailed evaluation by energy experts. Which improvement measure has which effect?
WP PRODUCTION HISTORY
The production history shows the chronological sequence of all baking processes that have taken place. Empty times and potential for improvement are recognised immediately. Operating errors such as too early depositing or untimely completion of recipes are easy to recognize and transparent for the staff. Operating errors can be avoided.

... less consumption!!! ... more freshness!!!
WP BAKERY TECHNOLOGIES
WP ENERGY
Our sales representative will gladly answer your questions.