Rack oven
ROTOTHERM Green
Energy-efficient baking without compromise. With a certified reduction in energy consumption by 28.7 % compared to the RE 1020 predecessor model.
Best-quality baking results
High energy efficiency
Optimum distribution of energy and vapor
Rack oven ROTOTHERM GREEN
Unique features guarantee energy-efficient baking without compromise
Oven tuning with efficient heat exchanger
State-of-the-art engines with smaller cubic capacity thanks to new technologies deliver top performance – and consume even less fuel. WP engineers have very intelligently transferred this successful trend to the ROTOTHERM® Green.
A smaller burner with reduced connected load and combined with an innovative heat exchanger serves as the "motor" of the rack oven. Optimized technology that uses less fuel and yet achieves excellent baking results at the same time. This works for a very simple reason: the efficient heat exchanger now exploits energy that previously escaped unused through the chimney to the maximum.
Further advantages

Quality of bakery items:
Crisp, tender flaky crust, juicy crumb thanks to optimum application of energy.
Service life:
Durable thanks to special WP steel.
Saving effect:
28.7 % less energy consumption, certified. *
Amortization:
Lowest energy cost per piece.
Environment:
Energy consumption reduced by 25 % and lower CO2 emissions are environmentally-friendly.*
* compared to the previous RE 1020 model from 2012
Optimized air flow for best quality baking items
The direction is right with the ROTOTHERM ® Green! The air is accurately directed onto the product over the entire jet wall. The result at every point of the baking trolley is constant baking quality. Moreover, the optimized air flow applies more energy on the dough pieces, shortens the baking time and makes your baking items particularly juicy.
Excellent steam for highest demands
ROTOTHERM® Green has an excellent vapor performance. Its steaming device really steams it up! Its rich steam creates juicy baked goods. Visually and in terms of flavor a delight your customers will love!
WP THERMOPACKAGE
Groundbreaking insulation = excellent savings
What do you do when you are cold? Of course, you wrap yourself up nice and warm from head to toe. That is just what we have done with the ROTOTHERM® Green. What hat and coat are for people, WP THERMO PACKAGE is for ovens – an entirely new insulation concept. The full-surface insulation, the separated floor, the lowerable ramp and the steam proof door seal secured all around keeps the precious heat and the steam inside the oven and minimizes heat loss. ROTOTHERM ® Green thus saves on energy you would have to pay dearly otherwise.
WP NAVIGO 3
The automobiles of the future will navigate through traffic by themselves. For the ROTOTHERM® Green the future has already begun with WP NAVIGO 3. The software is so intelligent that you can sit back, relax and hand over the steering wheel – or in other words: the fully automatic control of the oven.
WP NAVIGO 3 ...
is easy and intuitive to operate.
allows for individual adjustment of temperature, air recirculation speed and steam.
guarantees consistent high quality baking results.
optimizes burner operating times and thus reduces energy costs.
imports existing recipes from previously used baking programs.
grants access to authorized users only via password assignment.
with WP ISOTHERMIC BAKING, the partial loading automatic.
can be linked via WP BakeryControl (option).
supports the operating personnel with WP ASSISTANT. Easy-to-understand short videos explain cleaning, care and maintenance.
Consistently dry floor thanks to innovative floor insulation.
Dirt zone restricted to area around the rotating table.
Smooth inner walls where dirt can hardly stick.
The ROTOTHERM ® Green can be cleaned in next to no time. This saves you working hours every day that you can make much better use of than to clean.
Long service life
Well kept and maintained machines last longer. To make maintenance just as easy as the cleaning we have optimized a number of details on the ROTOTHERM ® Green. In summary, these kind of enhancements extend the service life of your valuable oven considerably.
Performance, maximum benefit and modular options
Aluminum or steel rims, automatic transmission or gear shift? You equip a new automobile with accessories according to your needs. This is what you should do with a new oven even more so. The ROTOTHERM ® Green offer a great deal of options. So you can adjust your oven individually to suit your needs and your assortment of products – for top products that delights your customers and that allows you to stand out from your competitors. The options are yours!
Baking quality:

Crisp, tender flaky crust, juicy crumb thanks to optimum application of energy
Absolute uniformity and reproducible baking quality thanks to optimized air flow
Juiciest bakery items and extra volume thanks to rich vapor
Best baking quality also for demanding bakery items

Performance:

Certified reduction in energy consumption by 28.7 % compared to the RE 1020 predecessor model
Excellent vapor for highest demands
Genuine batch-on-batch baking
Finely adjustable recirculated air volume perfectly adapted to the requirements of the respective end product
Guaranteed process reliability

Easy operation:

WP NAVIGO 3 - easy and intuitive to operate
Networking via WP BakeryControl
Automatic baking also of partially loaded rack trolleys with WP ISOTHERMIC BAKING
Core temperature measurement with WP COREPROBE
Baking area:
10.0 to 13.8 m²
Heating:
Oil/gas/electric
Versions
ROTOTHERM® GREEN 1,020 for 600 x 800 mm sheets
ROTOTHERM® GREEN 1,280 for 600 x 1,000 mm sheets

(further tachnical information to be found in datasheet and brochure)
Options
Oil or gas blower-type burner or electrically heated
Rotating table reinforcement to 450 kg
Rotating table drive with soft start
WP THERMOGATE
The quality turbocharger for batch-on-batch baking
Just as a turbocharger multiplies the sprint power of a sports car, does WP THERMOGATE power up the performance of the oven heating. This considerably shortens heating time! It allows you to produce more baked goods per hour with real batch-on-batch baking.
The quality turbocharger renders the production process faster and improves quality at the same time. With WP THERMOGATE you are bound to produce premier class baked goods.

with WP THERMOGATE

Your advantages:
Juiciest baked goods with beautiful crust break and more volume.
10 % shorter baking time thanks to optimized application of energy.
Real batch-on-batch baking.
Increased baking capacity per hour.
Burner protection through by-pass, no overheating of the burner.
WP VARIOPILOT
For every baked good the correct amount of recirculated air
You certainly drive slower in urban areas than on the freeway if you intend to arrive at your destination in an optimal manner. The WP VARIOPILOT is just as precautionary. It controls the amount of air in the baking chamber – perfectly adapted to the requirements of the respective end product.
WP INTELLIGENT ENERGY CONTROL (IEC)
The automatic energy saver
The start-stop system in the automobile turns the engine off independently when you are waiting at a red light. You can thus save on gas without even having to do anything. WP IEC works just as comfortably. During a baking break, the intelligent software reduces the oven traget temperature. via a stand-by function. This automatically reduces your energy costs. The automatic start function heats back up to the required target temperature in time before the next baking process. And you're ready to go – just like when the traffic lights jump to green.
WP BakeryControl
Quality through transparency
The product quality benefits from WP BakeryControl: Better control of the baking sequence depending on the capacity utilisation, longer shelf life of the products, less waste and consistent quality thanks to stored recipes and automated machine control.
WP COREPROBE
Your successful entry point to a smart baking future
WP CoreProbe is the additional module for core temperature measurement in your WP ROTOTHERM® Green. You will be reliably supported in your daily routine and your products will always be perfectly baked. WP CoreProbe – increased process reliability and optimum documentation of your baking processes.
Just the right thing for everyone
We offer the WP CoreProbe core temperature sensor in three equipment variants:
Display of the measuring results on the WP NAVIGO 3 control
Display of the measuring results on the WP NAVIGO 3 control and evaluation on your local computer (local BakeIT cloud)
Display of the measuring results on the WP NAVIGO 3 control and evaluation in the BakeIT cloud
Your advantages
Even better baking results and a baking time reduced by up to 20 %
Increased process reliability, especially with semi-baked products
Continuously improved quality due to the use of core temperature data
Greater capacity and reduced energy consumption thanks to shorter baking times
Simplified compliance with hygiene regulations, for example HACCP hygiene indicators
The most diverse product range in best baking quality
The unique properties of the ROTOTHERM® GREEN guarantee best baking results. A large variety from your range of bakery items can be produced, for example: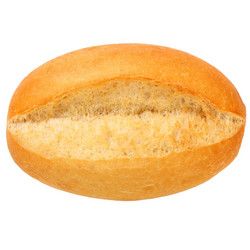 Slit rolls
Square rolls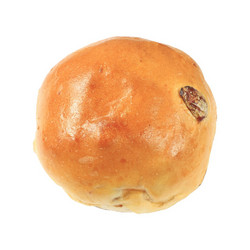 Raisin rolls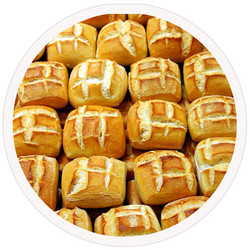 Artisan stamped rolls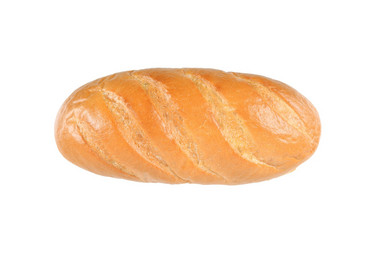 Longmoulded rolls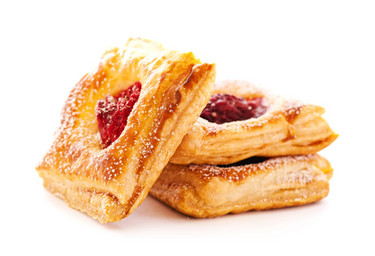 Pastry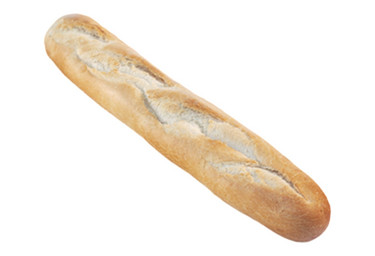 Baguette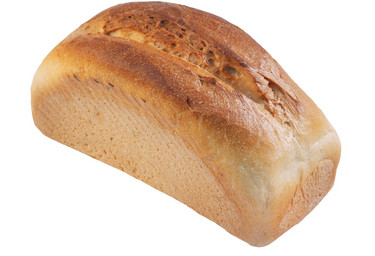 Tin loafs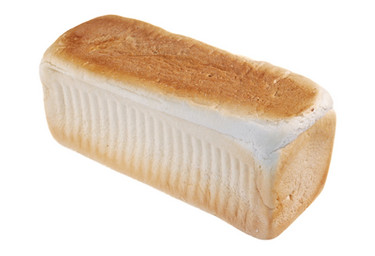 Toast
WP Bakery Technologies
+49 9851 905-0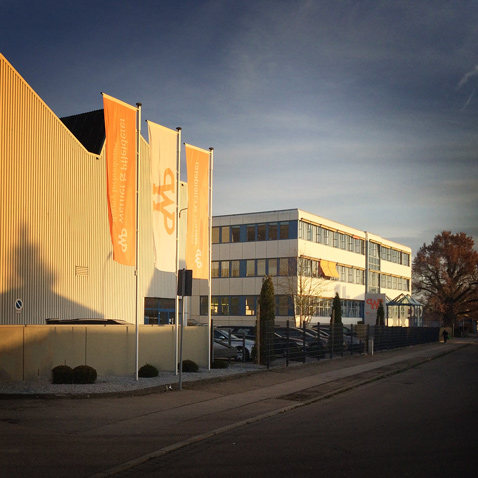 Our sales team will gladly answer all your product-related questions.