Dough
dividing
& Round-
moulding
Reliable dough dividing and round-moulding
machines for particularly gentle dough
processing, maximum weight accuracy and
flexibility due to a large weight range.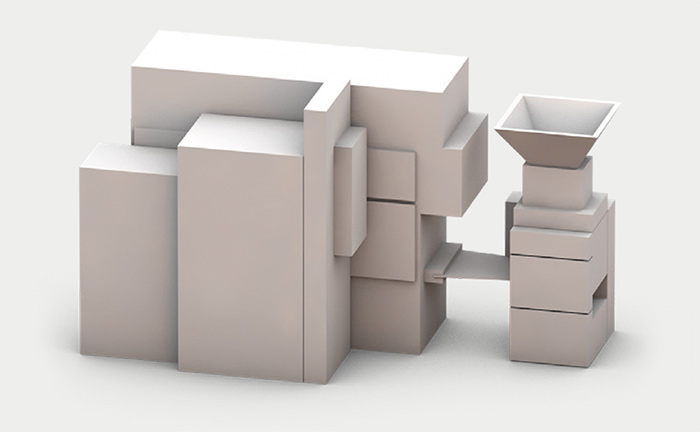 Accurate in weight and gentle on the dough
Extended weight range
Robust and reliable
Dough divider & roundmoulder
What is the perfect dough preparation for rolls or other small bakery items?
Ideal mechanical dough processing resembles manual processing as much as possible. The result is a harmoniously round-moulded dough piece, in which the sensitive dough structures are preserved. Very high weight accuracy is achieved in the dividing process.
Dough dividing and round-moulding machines for artisan bakeries and industrial bread roll production
Designed for reliable, flexible and continuous use in the production of dough pieces for small bakery items in an enormous weight range from 24 g to 600 g. The range includes dough piece production solutions for artisan bakeries, semi-industrial bakery businesses as well as industrial production facilities.
The know-how of dividing and moulding
dough pieces for bread rolls and small bakery items
The automatic Werner & Pfleiderer dough dividers and round-moulding machines are characterized by high weight accuracy and are compatible as head machines with all WP baking systems for small bakery items. The WP head machines can be used as stand-alone units, as head machines of WP baking systems for small bakery items, as well as upstream of bread roll systems from other manufacturers.
Bread roll systems, baking systems for small bakery items, and more
Our MULTIMATIC dough dividing and moulding machine is integrated in our compact bread roll systems. The TEWIMAT is often used as a head machine in industrial bakeries. Both types of head machine are also essential components of our baking systems for small bakery items. We offer various options for configuring your system exactly to your needs, so that you can make optimum use of the space in your bakehouse and produce the widest possible variety of products.
Bread roll systems
A clean affair: every version meets the highest hygiene requirements
All head machines are designed to be cleaned very easily, and therefore hygienically. All dough-handling machine parts are consistently separated from the drive components and all side panels can be opened, which provides for good accessibility. In addition, belts and dough-handling parts are for the most part kept in hygienic blue, so that contamination can be detected immediately. The surfaces are particularly smooth and have no edges, so that no dirt can accumulate in the first place.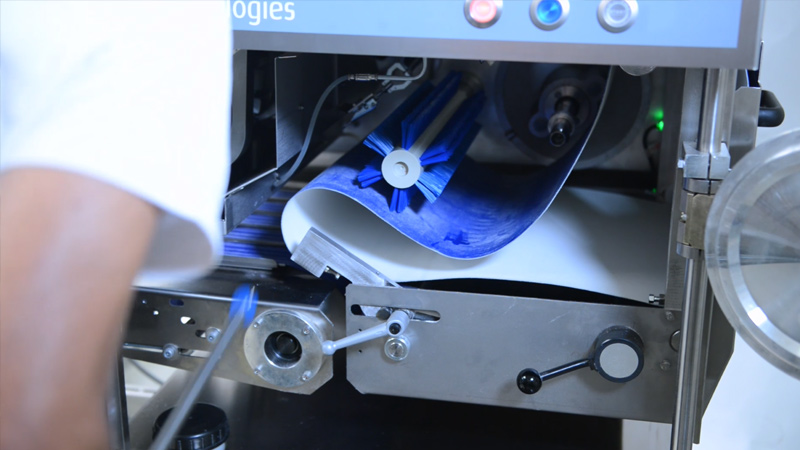 Hygiene
Moulding belt cleaning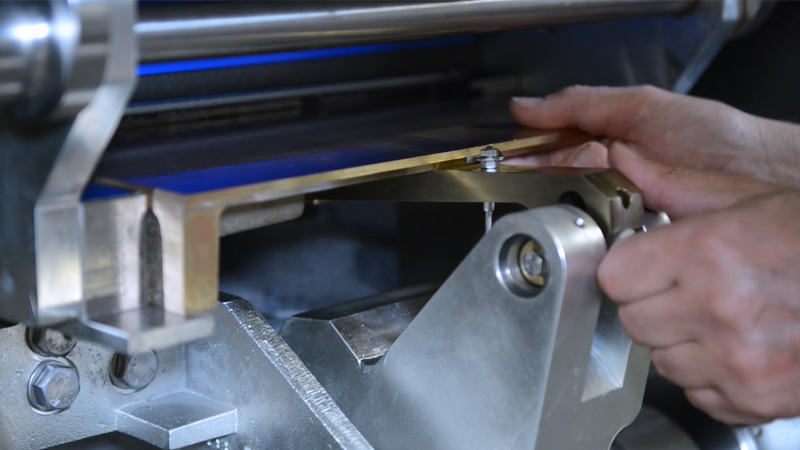 Hygiene
Conveying piston cleaning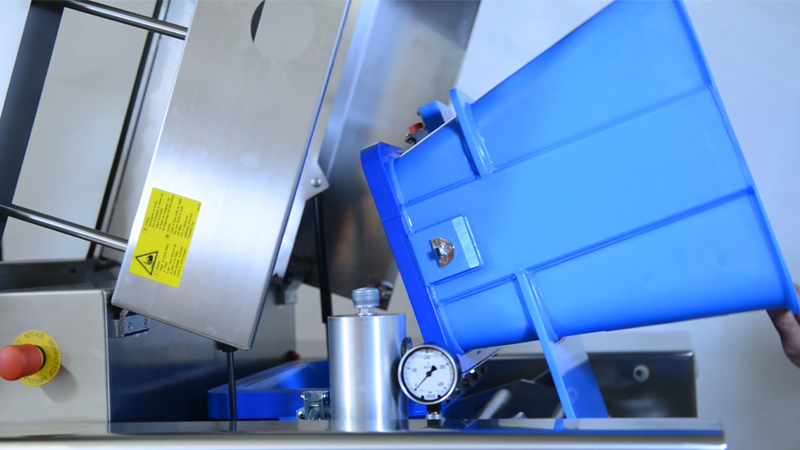 Hygiene
Hopper cleaning
Maximum flexibility for a wide range of small bakery items
With the proven head machines of the WP MULTIMATIC and TEWIMAT series, your options are endless. The processing of all conventional roll dough in a weight range of 24 g to 600 g enables production of a wide variety of small bakery items. The maximum flexibility in terms of weight range and number of lanes is impressive. Thanks to the double piston system and the exchangeable chamber drums, changing the weight range only requires a few simple steps. Furthermore, the number of lanes can be changed in a very short time by simply rotating the measuring pistons; each lane can be blocked independently of the other.
Technologies and methods for perfectly moulded dough pieces
With the proven suction divider technology, the integrated drum round moulder, the exceptionally long moulding path and the adjustable flouring, the head machine works with extreme gentleness on the dough and high weight accuracy. Employing innovative technologies and knowledge gained from many years of research, WP has succeeded in developing a new patented dividing system. It allows the free air contained in the conveying pistons to escape completely. This offers several benefits at once. Less force is required in the dividing process, since no more air has to be dissipated. This allows for lower filling pressures that divide the dough more gently. For perfect bread roll quality.
The TEWIMAT SOFT is unique when it comes to soft, long maturing dough. The patented mechanical design of its height adjustable moulding drive allows the dough pieces to be taken directly off the measuring piston. The conventional ejector shaft has been eliminated.
WP BAKERY TECHNOLOGIES
BAKING SYSTEMS FOR SMALL BAKERY ITEMS
Our sales team will gladly answer all your questions.