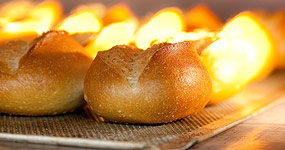 WP Bakery Technologies
Within the WP BAKERY GROUP, WP Bakery Technologies is responsible for the product areas "Ovens", "Artisan Roll Baking Systems" and "Dough Dividers and Moulding Machines".
WP baking center south
Equipped with the latest WP technology, our baking center provides the perfect setting for interesting events, training courses and innovation seminars.
With WP Oven-Control, bakers can now manage and monitor all ovens in the bakehouse and at the point of sale from their office.

WP Haton was named Best Managed Company of the Netherlands for the fourth time in a row.