Bread roll
production
Convenient bread roll systems for
the production of artisan rolls and
other small bakery items in production
volumes of 9,000 pieces/hour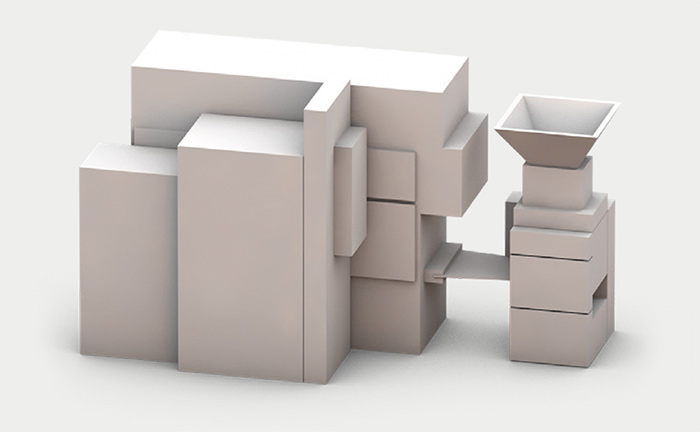 Consistently high product quality
Flexible product diversity
Just like hand-rolled
Artisan bread roll production
Best artisan quality is what makes the roll from the bakery so valuable
Customers greatly value a nicely formed and moulded bread roll. The artisan shape of small bakery items conveys quality and value. However, bakehouses depend on the right tools to keep this process economically efficient for bakeries. Compact bread roll systems take over the monotonous part of bread roll production: forming, moulding, round-moulding, long-molding and stamping – reliable and in the smallest possible space.
Wachau rolls
Wachau rolls are rustic rose rolls made up with flour instead of the usual fat. A Wachau station works flour into the dough pieces particularly gently and carefully. This creates the rough surface typical of Wachau rolls – just like hand-rolled. Thanks to a servo motor that drives the remoulding station, the moulding process can take place very slowly, so that the dough structure is preserved, and rolls with beautifully pronounced crust break and appealing volume are produced.
Stamped bread rolls
A revolver stamping head, equipped with standardized, partly interchangeable stamping tools, allows maximum flexibility for stamped products. In addition to standard stamps, such as Kaiser, rhombus, heart-shaped or Kringel, a revolver stamping head can optionally be equipped with a wide range of individual stamps. This allows for the production of truly unique items, such as rolls with the bakery's initials. The creative choice of motives knows no boundaries.
Berliner
Green mode, e.g. for the production of Berliner dough pieces, is possible with direct depositing. This way, the dough pieces are transferred directly onto a depositing conveyor, thus saving time and bypassing the pre-proofing stage. Spreading belts are simply lowered by hand, so that the dough pieces run from the spreading belt onto a depositing conveyor, from where they are deposited onto boards, trays or Berliner boards in a depositing pattern stored in the program memory.
Creativity in the smallest space: bread roll systems and dough formers for artisan bakers
Bread roll systems for gentle machine forming and optimal automatic dough moulding. For individual small bakery items with maximum quality from artisan production: Dough pieces with perfectly preserved structure and strong gluten network through intensive moulding and singularly good shape.
Automated loading and
unloading of boards and trays
The ROBOMATIC loading robot takes over the handling of boards
and trays upstream of baking systems for small bakery item lines and bread rolls
WP BAKERY TECHNOLOGIES
BAKING SYSTEMS FOR SMALL BAKERY ITEMS
Our sales team will gladly answer all your questions.